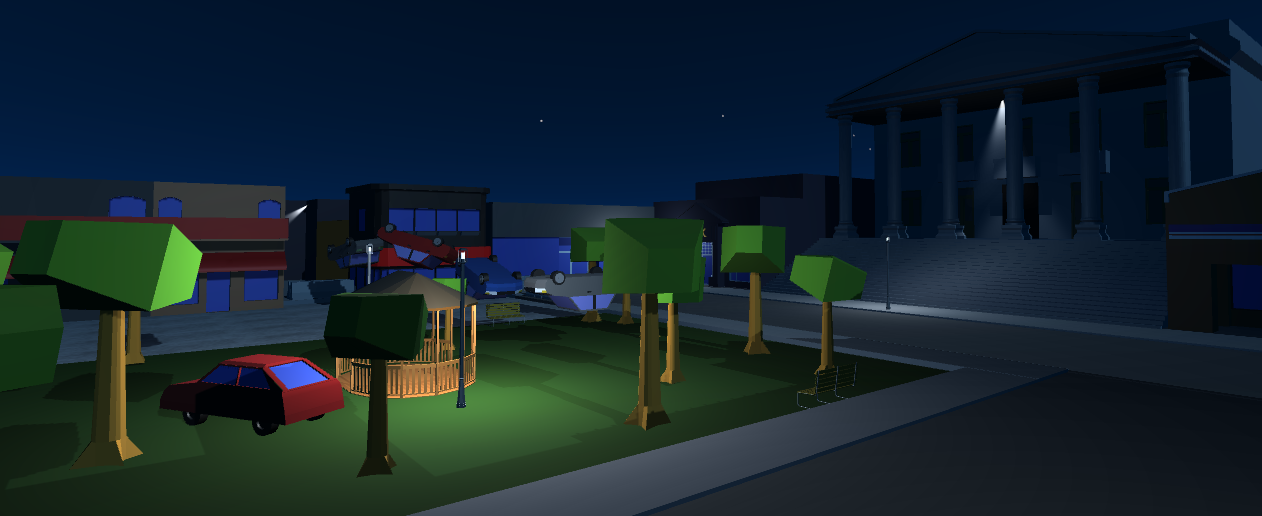 Desiderium
9/7/2017 Progress on school
---
For the past two weeks I spent a lot of time working on the school scene. I got the moonlight to come in through the windows and project shadows onto the floor.
I also made the hallways look more complete by adding a floor pattern.
I had also made a bulletin board model in Blender real quick that I'll put up in various spots around the school. Each bulletin board will have different fliers on them. Here's the first board I started working on: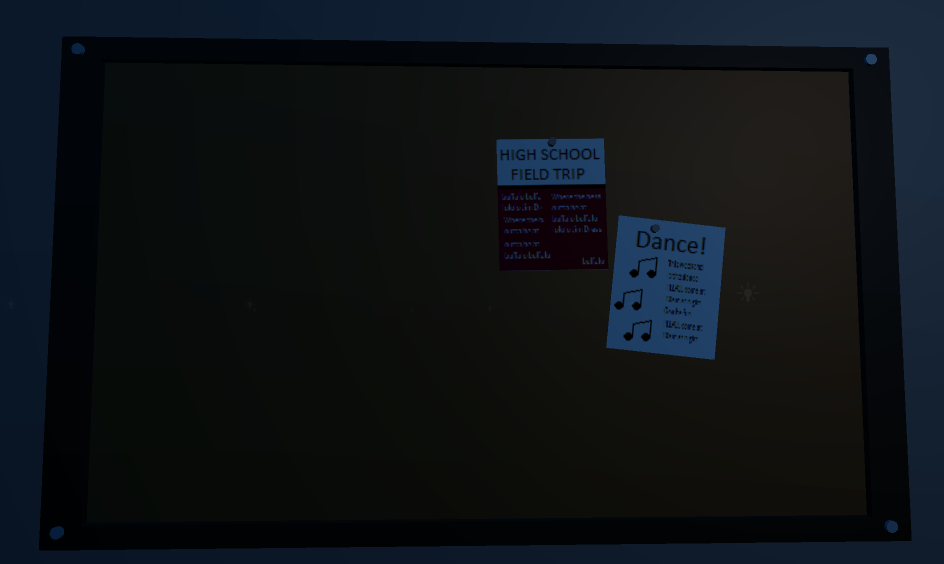 And here are some of the rooms I began working on:
Classrooms: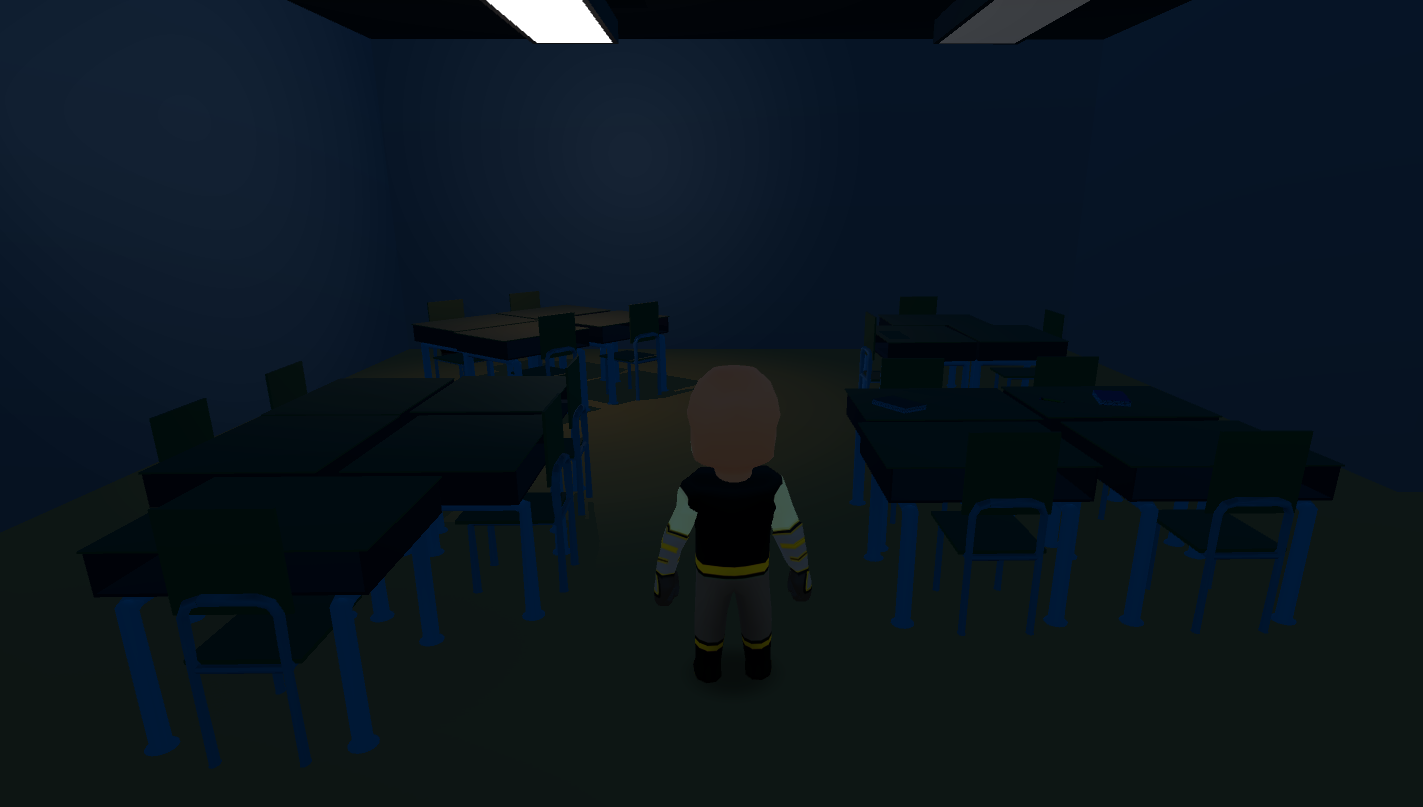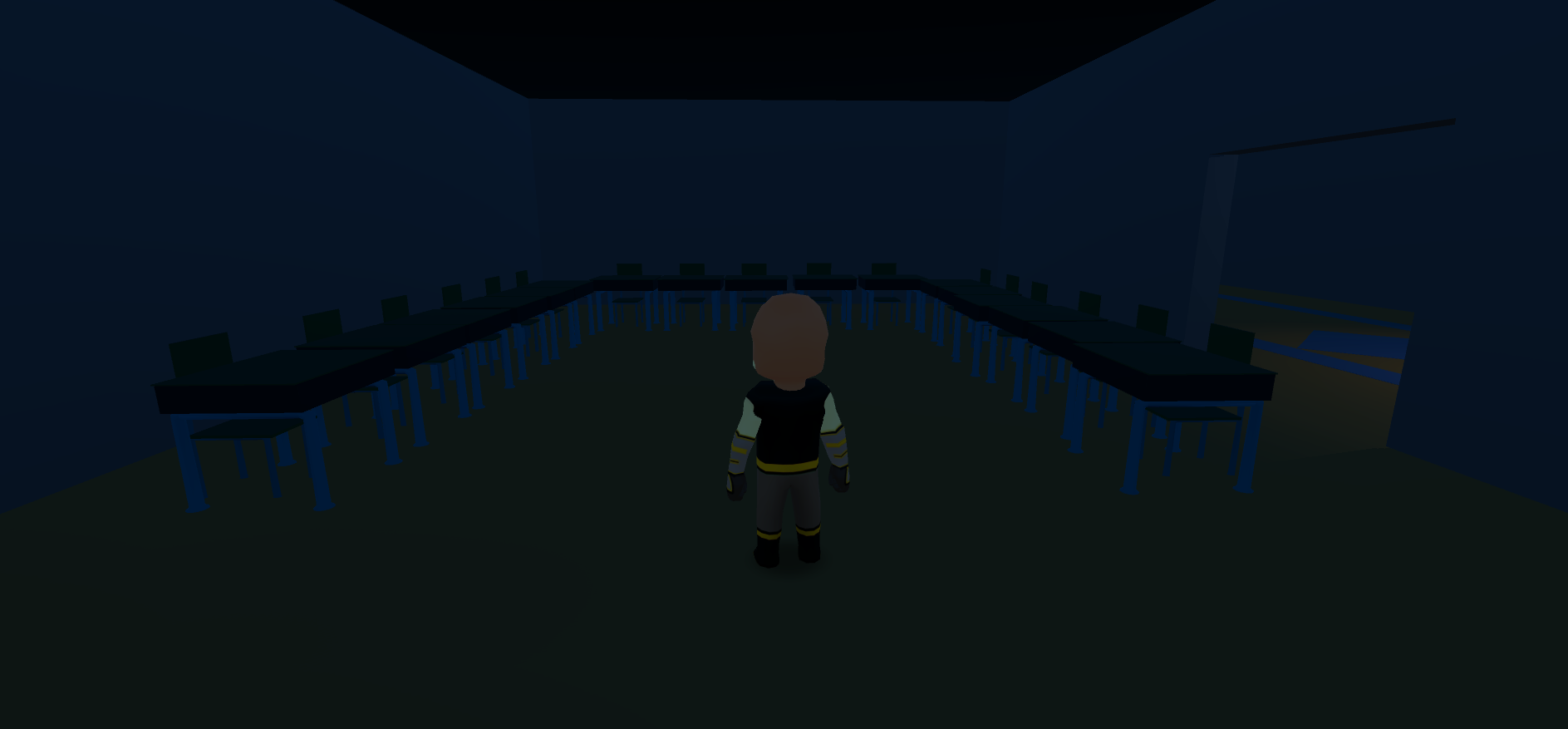 Library:
Also you may notice a shadowy figure in the library. Well I also started working on enemies! Here's a better screenshot of what they look like right now: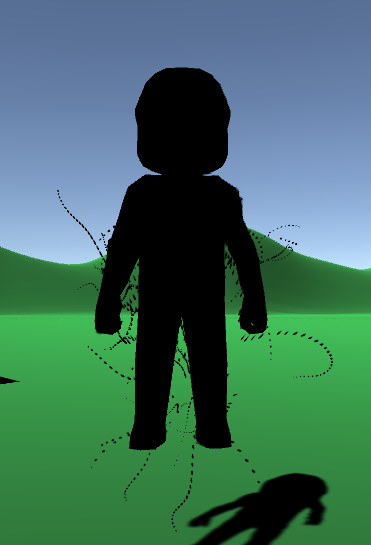 They're ominous floating entities that chase you down. I don't have much to show for their behavior because at the moment all they do is follow you if you're close enough to them and in line of sight.