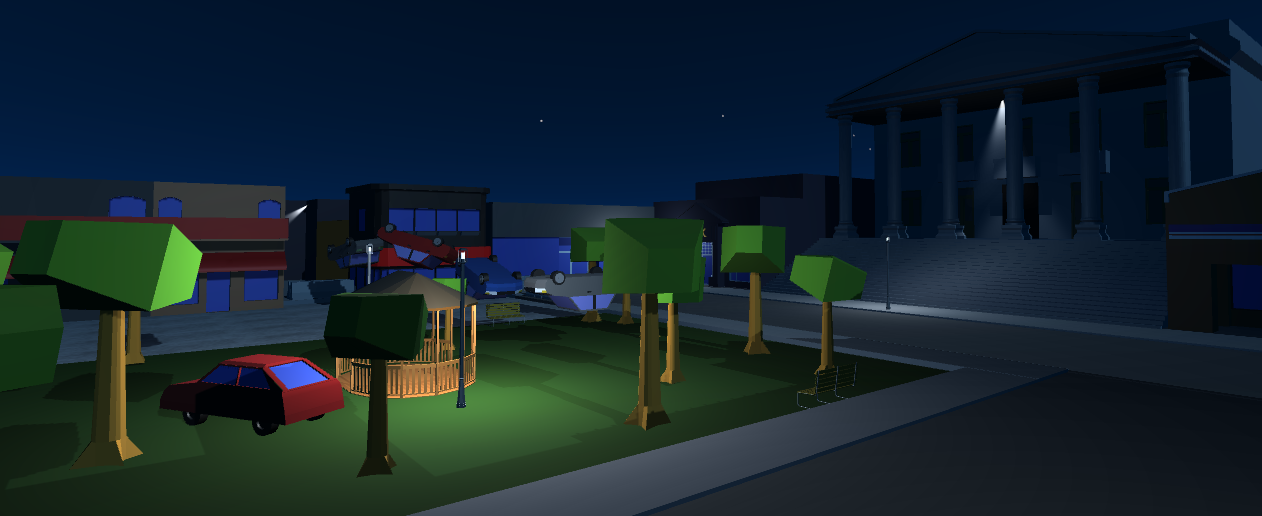 Desiderium
3/7/2018 New scenes and a journal!
---
It's been a long time since my last devlog, and the demo for Desiderium will be coming out later than I initially thought. At first it was because of technical problems we needed to address, then real life got really busy for all three of us on the team, so the project was put on hold for a while. Still, over the last couple of months I made progress slowly but surely. We currently have all the scenes we need for the demo in the game! We're almost there, we just need to polish things up a bit.
Since my last update, I've added two more scenes.
The cafeteria in which the player will have to complete a platforming puzzle to open the front door of the school: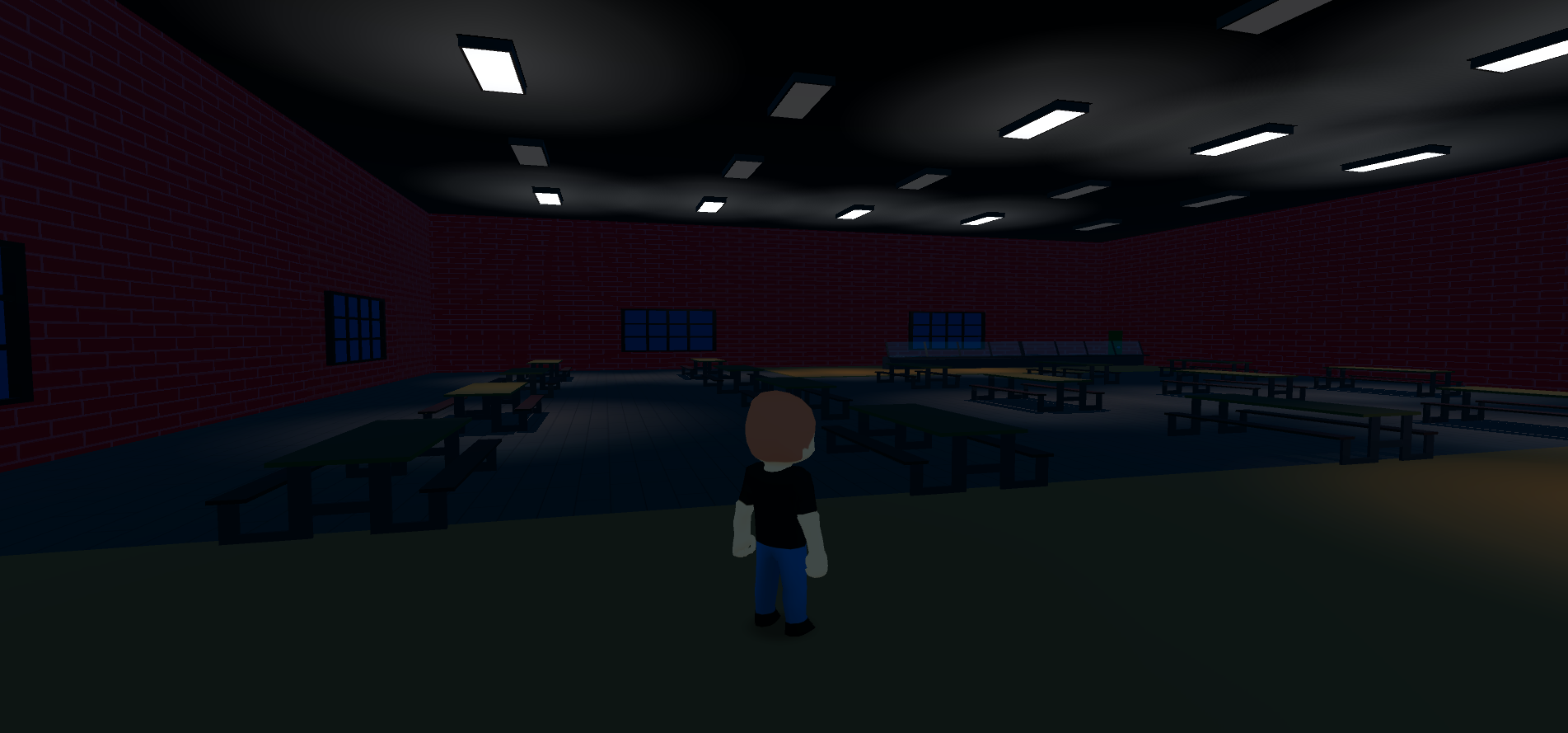 And the outdoor area in front of the school in which the player will be able to explore, soak in the atmosphere, and be given a bit more context about the lore of this game's world.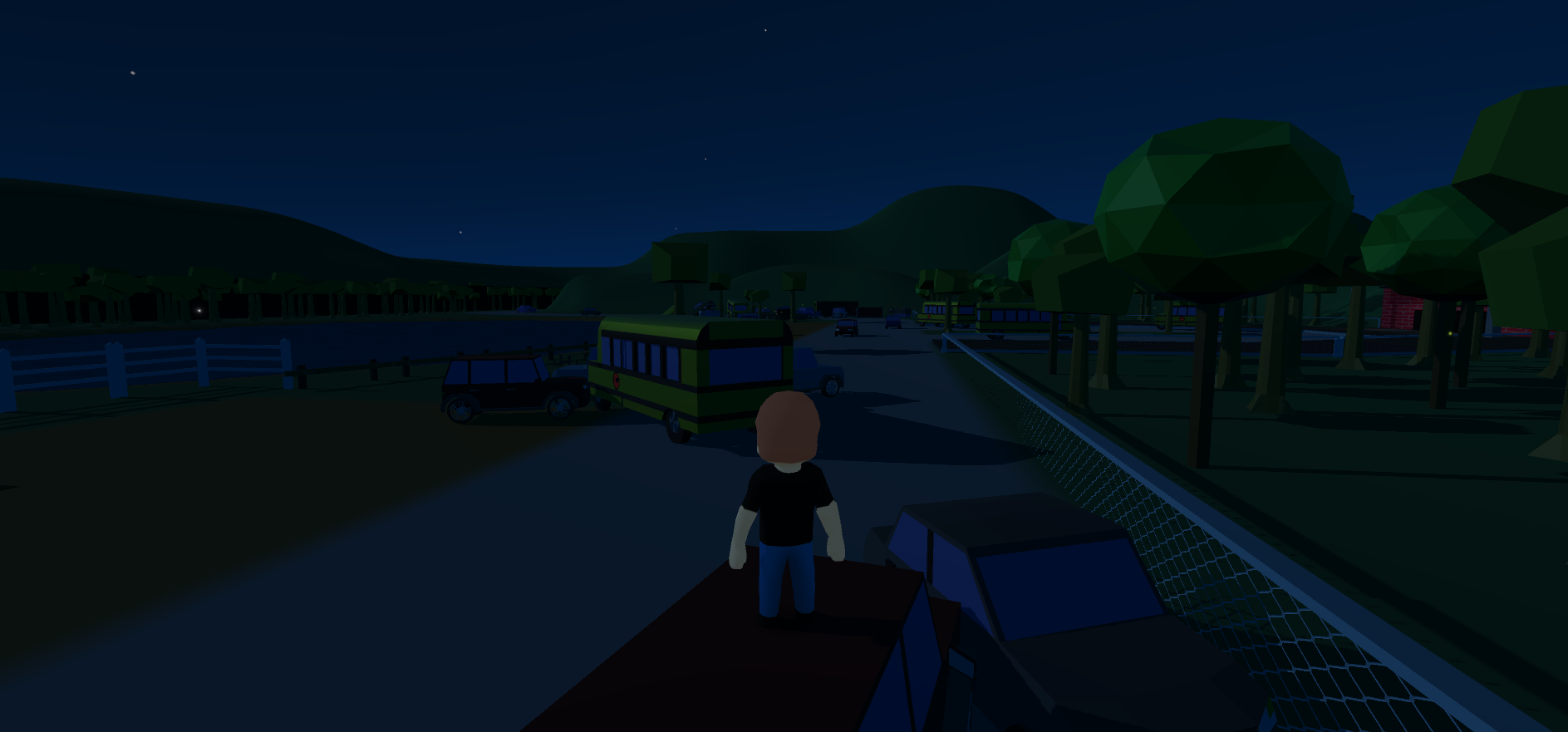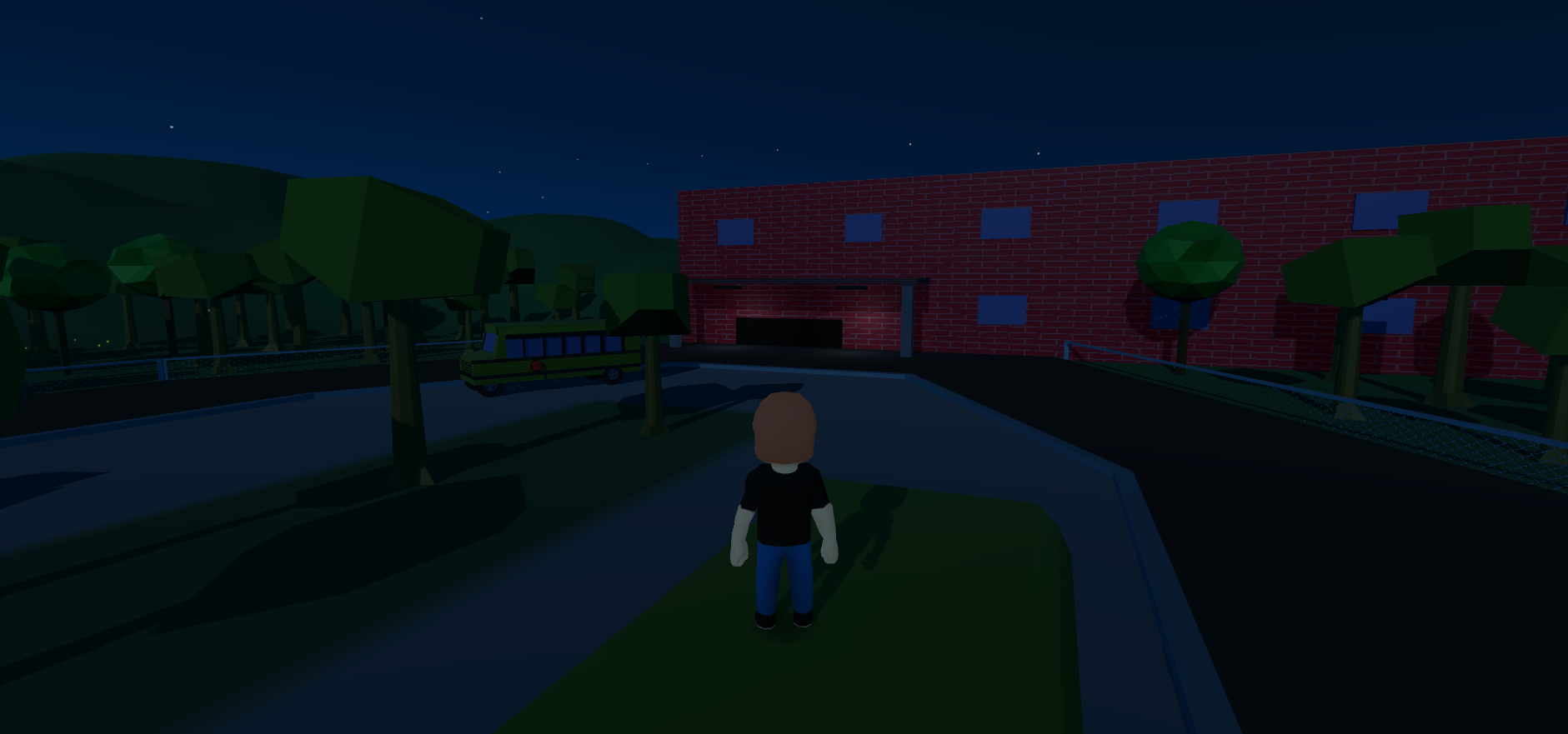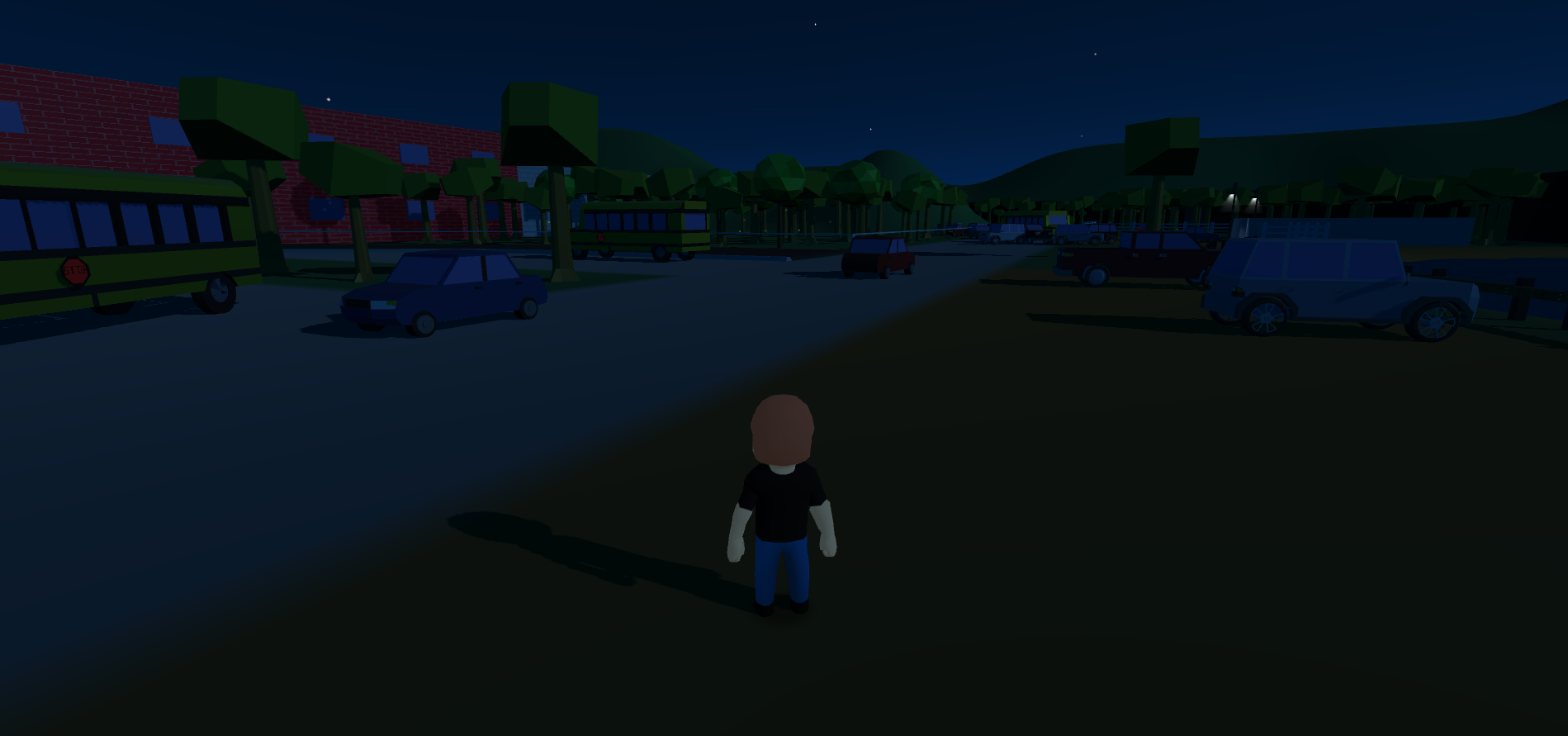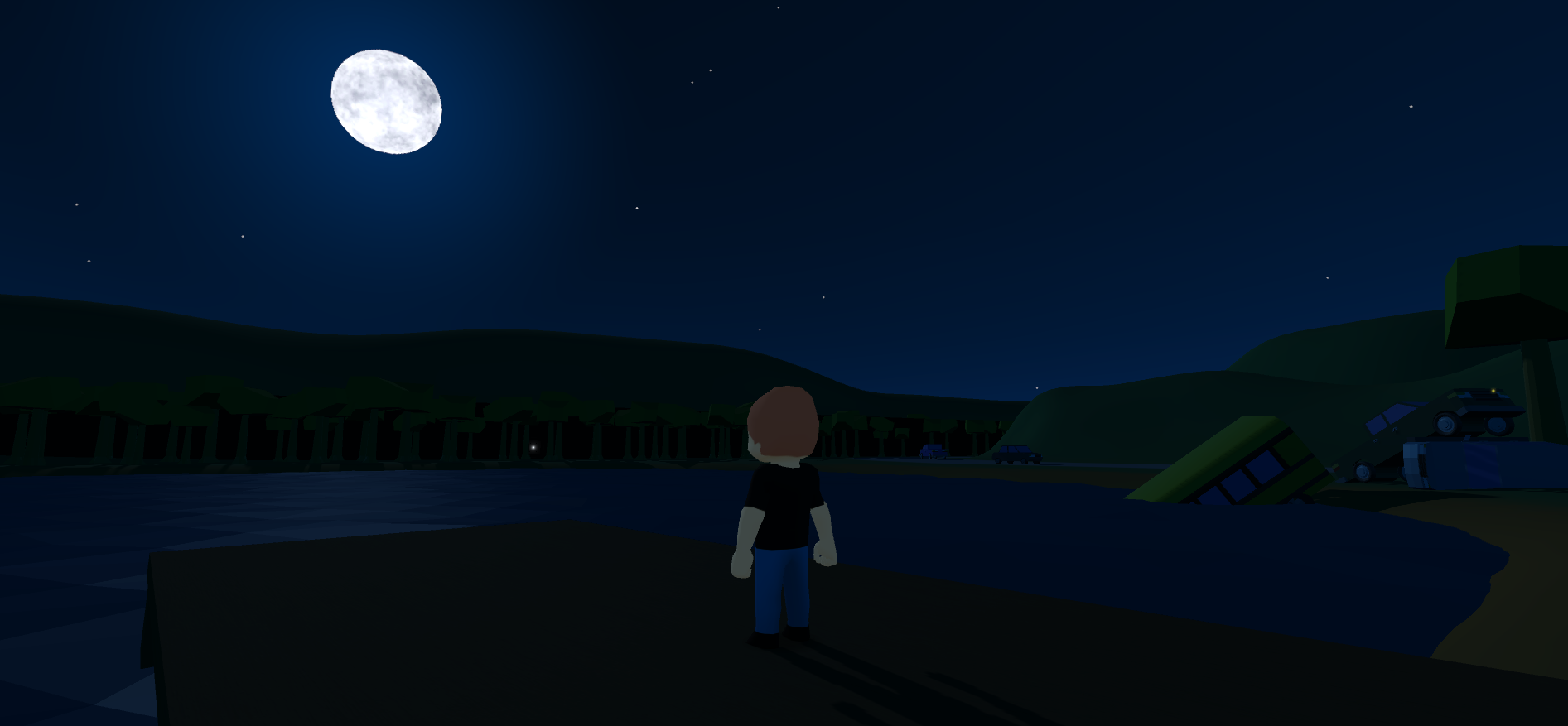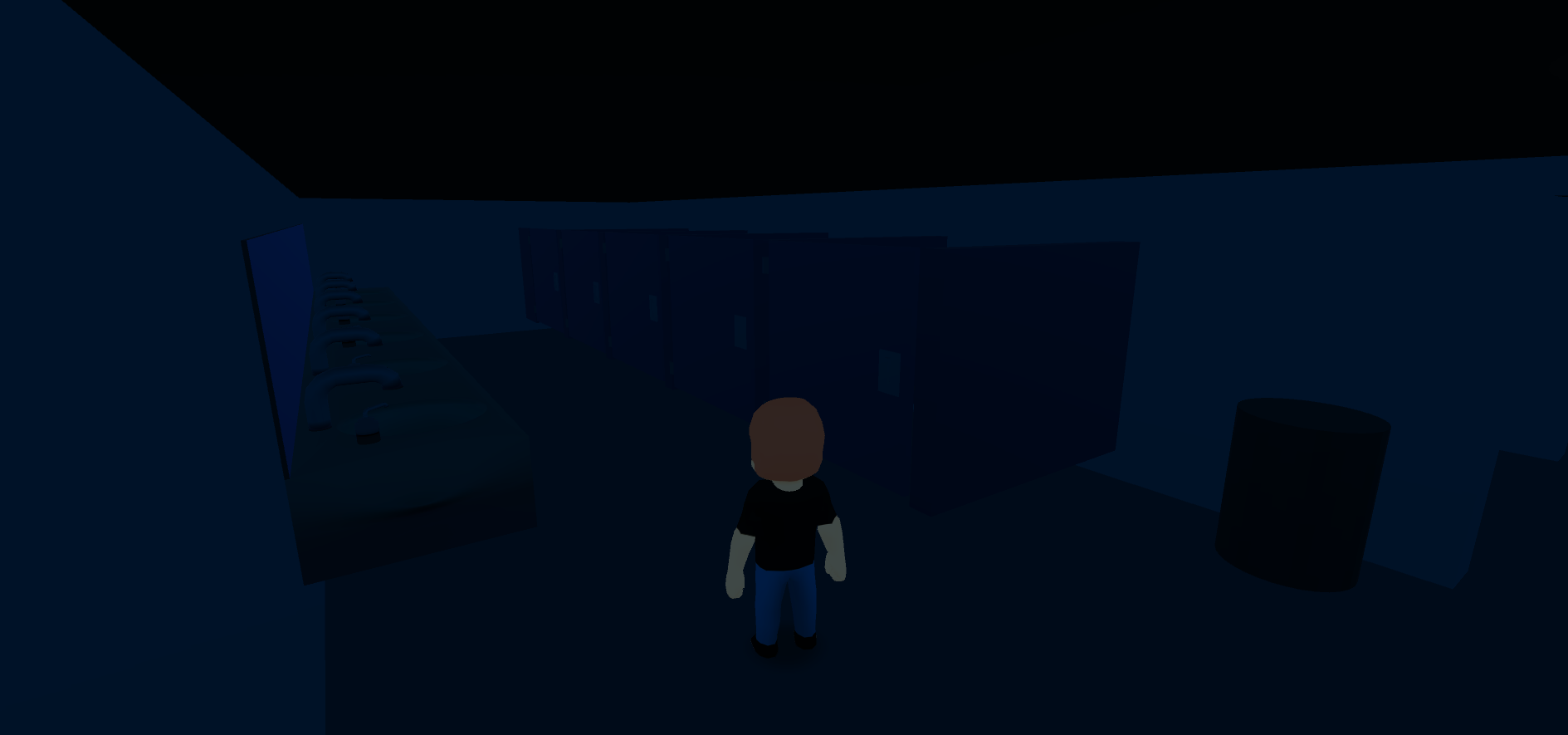 I've also added a journal to the game which is automatically updated with important information as the player comes across it. So if the player ever forgets where they should be going next, or what the key to a certain puzzle is, they can bring up the start menu to open the journal. A "Journal Updated" notification appears every time the journal is updated.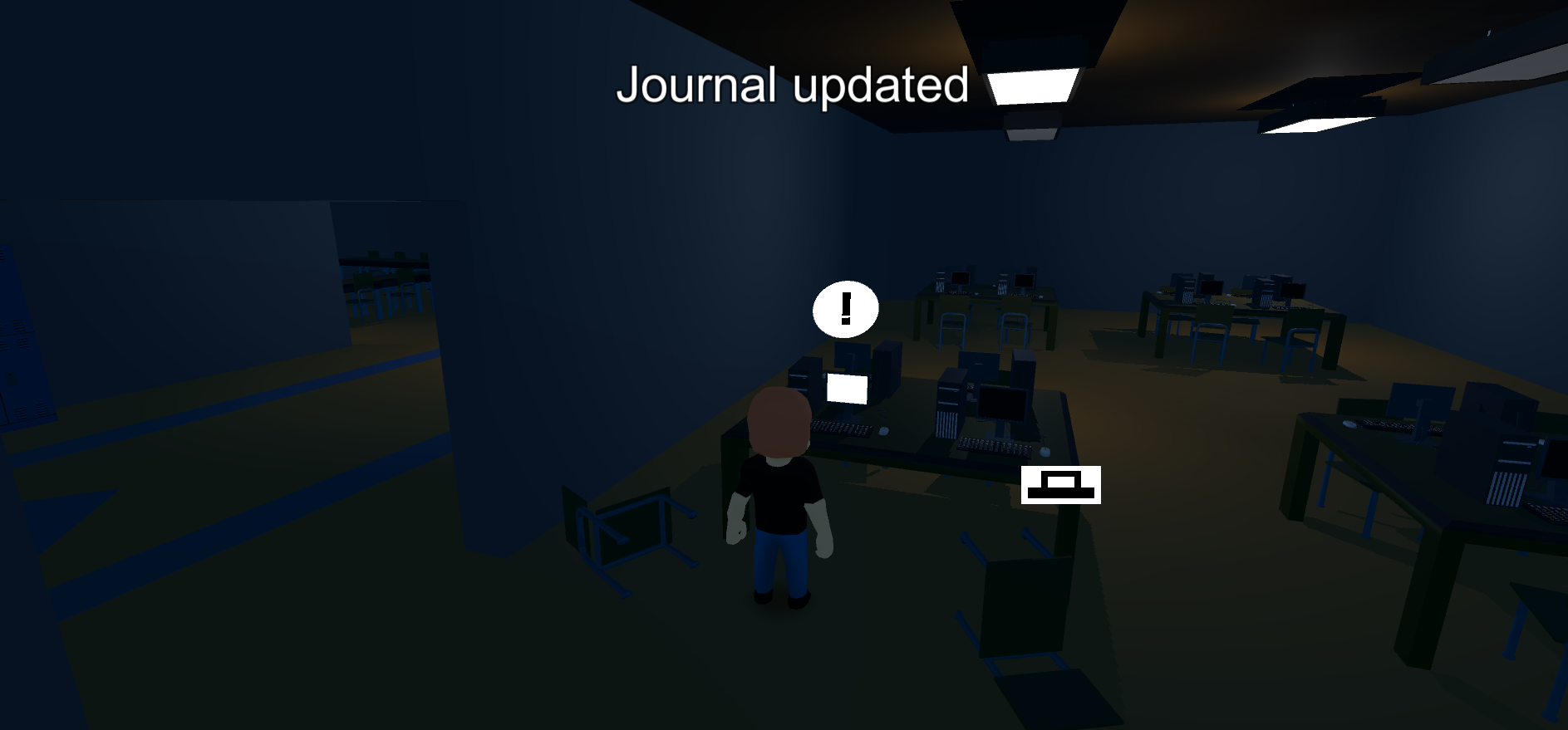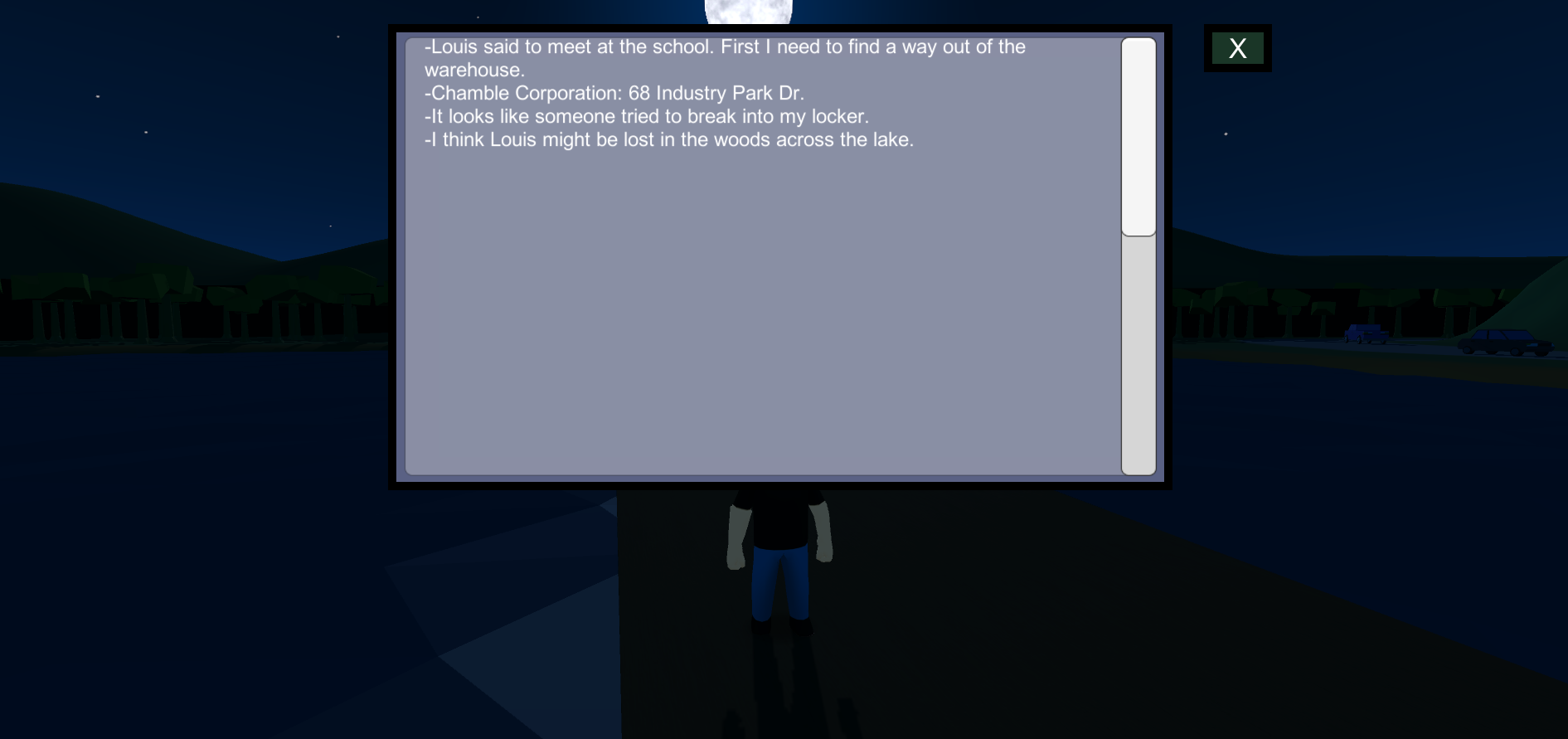 I also finally updated the UI with a textbox that surrounds dialog so that bright backgrounds can no longer interfere with the readability of text, and I replaced Unity's default button sprite with my own for the pause menu.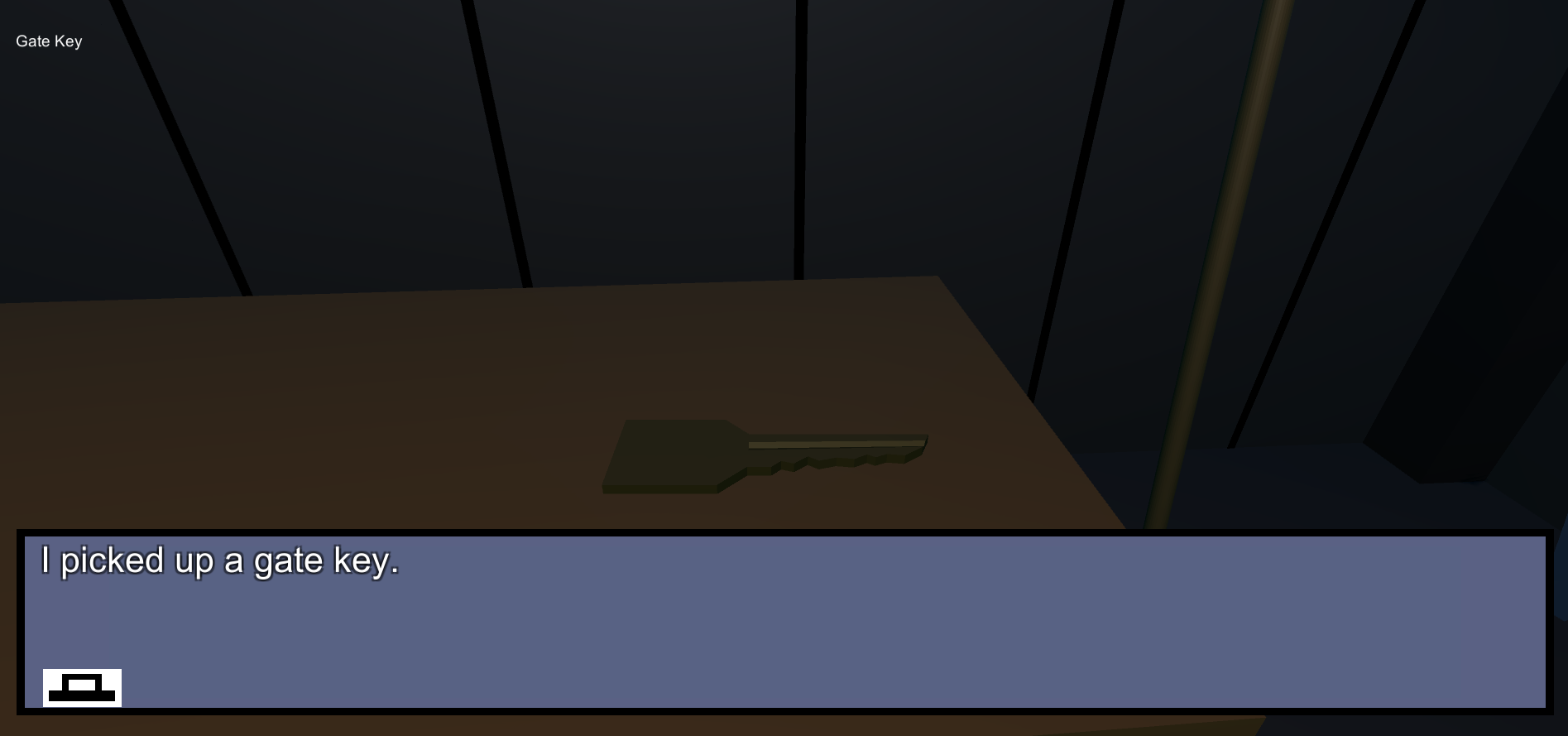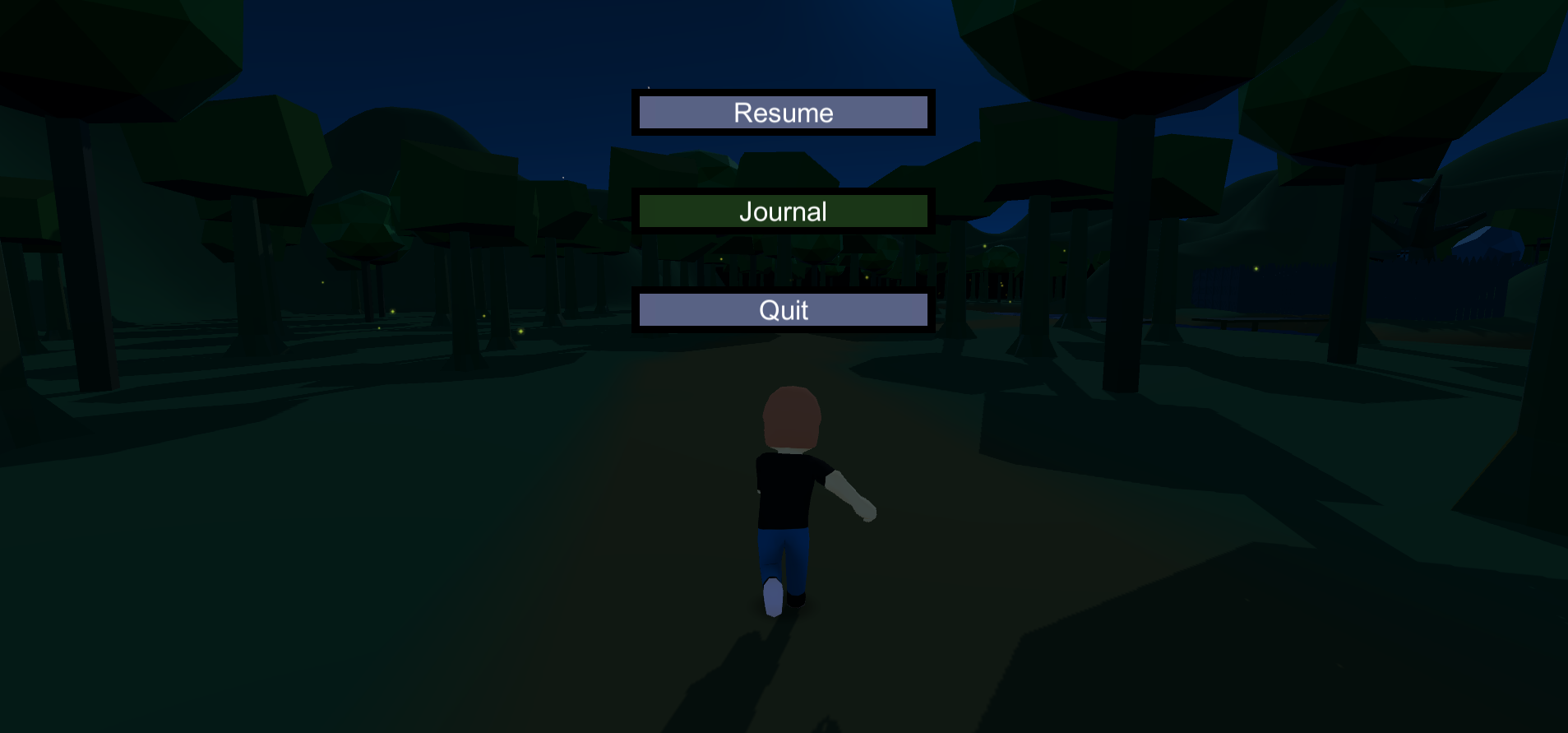 Stay tuned! By my next devlog, the demo should be ready.